Bonfliglio at IYC - Steve Linberry Photo
The Charlotte Symphony is back in town, and the new era with Maestro Raffaele Ponti at the helm has started with a bang. The days leading up to the opening concert were filled with fun and exciting musical experiences.
The season kicked off with the CSO Gala, which was a fundraiser for the Symphony's education initiative. (I will write more about the initative in a future post, but suffice it to say that every third grader in Charlotte County will be introduced to symphonic music in an accessible and fun way before the end of the school year.) That alone would have been enough to persuade me to buy a ticket for the event. But there was another enticement -- harmonic player Robert Bonfiglio, who will be a guest artist at the CSO's February concert--was performing as well.
Sometimes there's an advantage to not having a "plus one" to bring to these events. Bonfiglio was also flying solo that night, and we ended up sitting together. I doubt he was expecting his seat mate to pull out a pencil and start taking notes, but he took it in stride. Here are a few tidbits from the evening: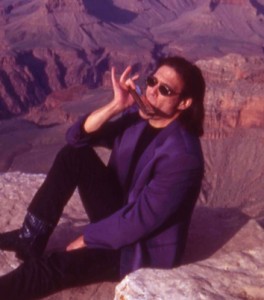 --Bonfiglio and wife Clare Hoffman founded the
Grand Canyon Music Festival
in 1983. The prior year, Robert and Clare took off for a five day hike in the Grand Canyon with their instruments tucked away in their backpacks. (She plays the flute.) A park ranger came across them when Clare was playing some music from her perch in the trunk of a tree and asked if they would put on an ad hoc concert that night. They did, and the rest is history. The Festival has grown from a three concert series to a three week event in August and September of each year.
--60 concerti have been composed for the harmonica. (Who knew???) If your curiosity is piqued, click
here
to listen to Bonfiglio perform Debussy's "Reverie" with John Williams and the Boston Pops.
--Bonfiglio was a studio musician who worked on TV commercials and movies. In Tina Turner's comeback album in 1984 (which featured "What's Love Got to Do with It?"), the producers used a synthesizer to replicate the harmonica part. That was the demise of studio work for harmonica players.
Bonfiglio enthralled the Gala attendees with music ranging from Bach to blues to "Amazing Grace." (His rendition of "Amazing Grace
"
was heartbreakingly sweet and brought me close to tears. You can listen to the version he recorded with Phoebe Snow by clicking
here
.) After seeing Bonfiglio perform and listening to these YouTube clips, I understand why the
Los Angeles Times
calls him the "Paganini of the Harmonica." I can't wait for the CSO's February concert where he will perform Heitor Villa Lobos' "Concerto for Harmonica." If you want to hear Bonfiglio perform live, get your tickets now. The CSO's opening concert sold out for the first time ever, and after the performance that Maestro Ponti and the CSO put on that evening, I wouldn't be surprised to see scalpers outside CPAC at the rest of the season's performances.